PIONEER POWER METER
12-POINT FORCE AND FORCE DIRECTION MEASUREMENT
Pioneer has created the first, and only, power meter that measures power output and pedaling stroke
efficiency for each individual leg, in real time, so you can analyze and adjust your technique while you ride.
At the heart of the Pioneer Power Meter System are two streamlined strain gauge monitors that can detect the
slightest tangent and radial force direction as power is applied to the crank arms.
This proprietary system detects the amount and the direction of force at 12 different points in each pedaling stroke for each leg.
PIONEER SGX CA500
Knowledge is Power
While on the road, an abundance of ride data can be gathered to upload and review for later analysis, and with our innovative Pioneer cycle-computers, riders also have the ability to access and instantly interpret information when and where it matters.
Easy to use and intuitive touch-screen control is easily programmed to display over 86 cycling metrics like heart rate, elevation, cadence, calories, distance, grade, and speed. And, when your ride is over, upload your data to Pioneer's cloud based Cyclosphere after ride analysis site. You can even automatically forward your ride data over to your Strava site to share your progress!
And, when paired with a Pioneer power meter, Pioneer cycle computers can graphically display a rider's power output, power location, and force direction for both legs in real time via an exclusive Force Vector Display. Of course, Pioneer cycle-computers are fully ANT+™ compatible and can be used with other power meters.
---
STAGES POWER METER
SHIMANO
DURA-ACE 9000
The Stages Power meter pairs to Shimano's Dura-Ace 9000 crank.
This option for Stages Power makes for the industry's only crank-mounted power meter that's
compatible with the new FC-9000 crankset.
The FC-9000 crankset may be used with the 7900 10spd drive train (including Di2)
when paired with the new CN-9000 chain (Bottom bracket not included).
Available as a Stages Power equipped left arm or as a complete crankset.
SHIMANO
ULTEGRA 6800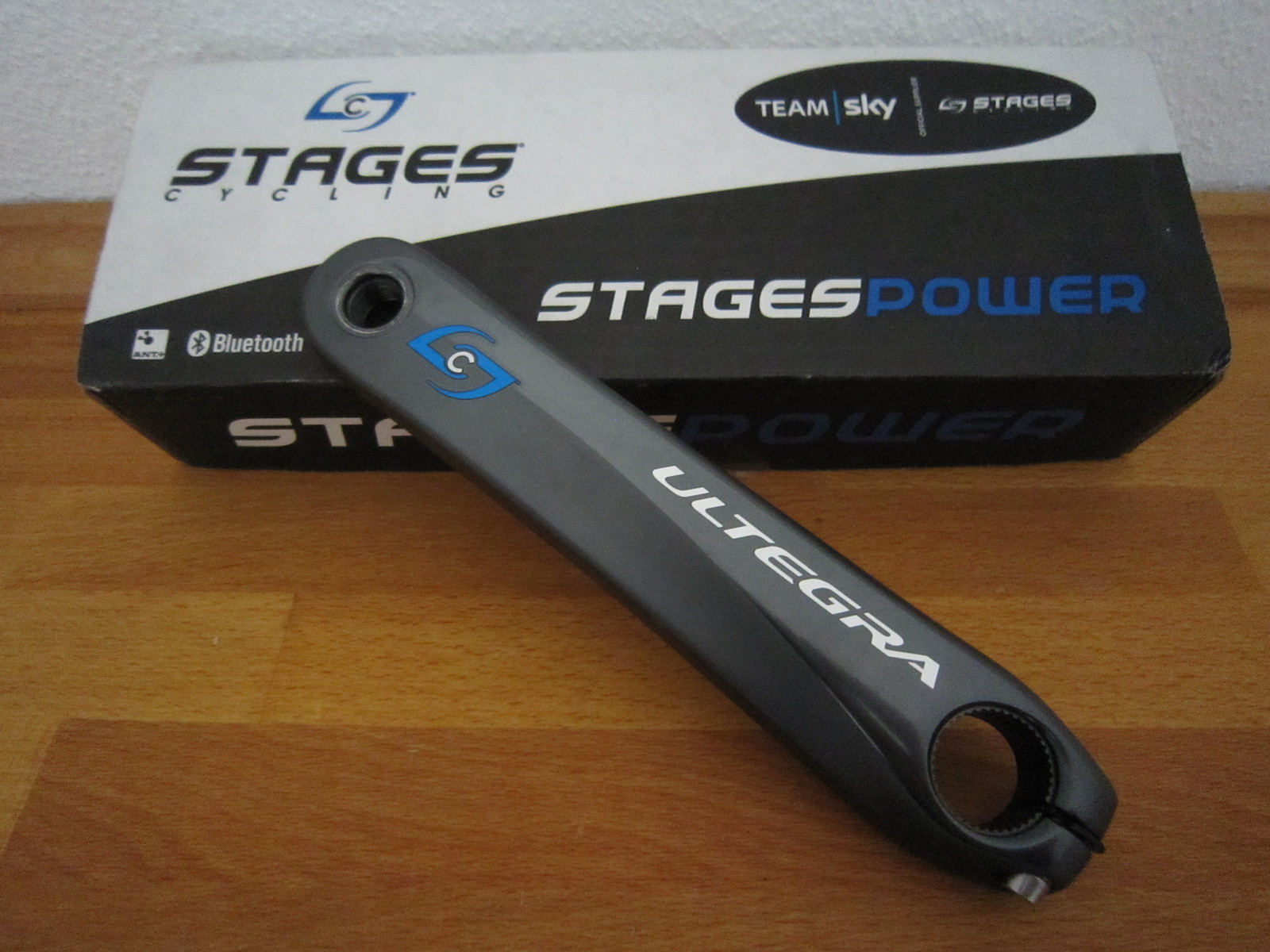 The Ultegra 6800 Stages Power meter fits all styles of 6800 crankset, including, compact and standard.
Riders looking to add power to their existing crank need only to match the crank length of their
existing Ultegra 6800 crank.
Those riders looking for a complete crank set solution we can offer the same non-drive Stages Power meter mated to either a FC6800 standard (39/53-tooth), mid-compact (36/52t), and compact (34/50-tooth) drive-side crank (Bottom bracket not included).
For any further information on power meters or cyclocomputers don't hesitate to Contact Us now.